News
Prescriptions
Our phone lines are currently very busy and our Receptionists are unable to deal with prescription requests over the phone.
Taking prescription requests over the phone greatly hinders our patients reaching the Reception team for issues that need to be dealt with over the phone, such as booking appointments.
We have many ways that patients are able to order prescriptions:
Email us on This email address is being protected from spambots. You need JavaScript enabled to view it.
Fill in a prescription request form in Reception
Through SystmOnline - please visit Reception for your log in details
The NHS app
Post your request to us
Accessible information standard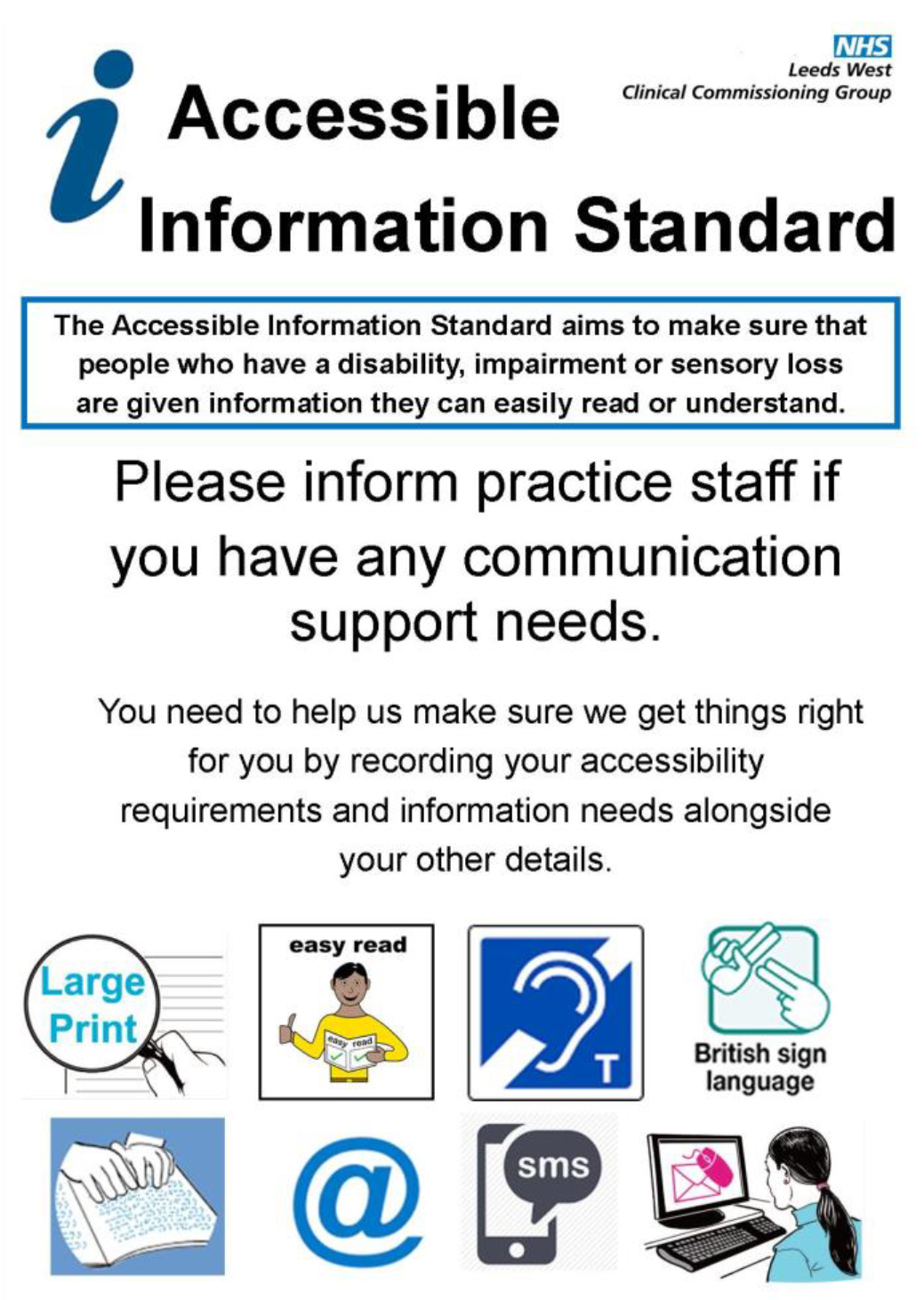 Facebook Page
We now have a practice Facebook page, this can be viewed here. This is a fantastic way to get information out to some of our patients so please head over and give us a like!
Patients are unable to contact the Practice through the Facebook page, or respond to any of the posts. Please continue to use your normal methods of contact.